extinguishers
Fire Extinguisher Inspection
The NFPA requires professional fire extinguisher inspections to be conducted annually. Advantage Fire Protection provides annual fire extinguisher inspection services to many businesses throughout New Jersey, Pennsylvania, and Delaware. Contact us today to find out how we can help you keep your fire extinguishers safe and inspected.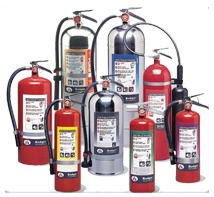 Fire Extinguisher Maintenance
Fire extinguishers are pretty durable as long as they are properly stored and secured. Sometimes, situations beyond our control create dents, leaks, or even rust buildup on outdoor devices. If you notice one of these or other similar defects, contact Advantage Fire Protection. We can provide fire extinguisher maintenance to your existing unit or if need be, replace it so that you are kept safe at all times.
Fire Extinguisher Hydro-testing
Fire extinguishers typically last a long time as long at they are serviced and maintained regularlly. However, if a fire extinguisher is more than 12 years old, the NFPA and other governing bodies require you to have it hydro-tested or replaced. A fire extinguisher hydro-test will make sure the shell of the fire extinguisher has no cracks or leaks that can cause it to malfunction when you need it most.
Wether your problem is at home, your office, or your industrial facility, Advantage Fire Protection is there when you need us most and can always be reached by calling (856) 425-1109 or by using the contact us form.